New Delhi, Sept 19 (IANS) Indian Air Force Deputy Chief Air Marshal Rakesh Kumar Singh Bhadoria has been appointed as the new Chief of Air Force. He will replace Air Chief Marshal BS Dhanhua, who is retiring later this month.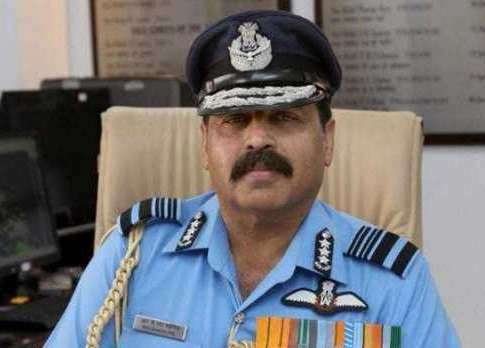 Defense Ministry Bharat Bhushan Babu said that the government has appointed Air Marshal Bhadoria as the new Chief of Air Force. He will take over the charge on September 30.
He was made deputy chief of the Air Force last month, replacing Air Marshal Anil Khosla. Air Marshal Bhadoria was commissioned on June 15, 1980, in the Air Force firing. He was given the Sound of Honor for being on the merit list. He has more than four thousand hours of flying experience and has flown 26 types of warplanes so far. He has held various key and managerial positions for almost 40 years. Air Marshal Bhadoria was also the head of the negotiating team for the Rafael combat aircraft deal purchased from France.
Air Marshal Bhadoria has also been the aircraft commander's squadron commander and director of various air training centers in the crucial sector of the southwest. He has also taken command of the Tejas Flight Experiment Center, a Sudanese warship manufactured in the country. In addition to the National Defense Academy, he has been an aviation expert in the Russian capital, Moscow. He has been honored with such exquisite and permissive medals for outstanding service in various campaigns. Air Marshal Bhadoria was supposed to be out later this month, but the government has given him a major responsibility by assigning him the new chief of air force.