Srinagar: The closure of public transport in the Kashmir Valley for the past one and half months has resulted in the financial loss of the people connected to it, causing many owners to suffer from mental illness. On August 5, the day the Central Government canceled Article 370 of the Constitution of India granting special status to Jammu and Kashmir and declared the state to be divided into two parts, public transport on roads was continuously suspended but private vehicles were transported. Continuing on the streets.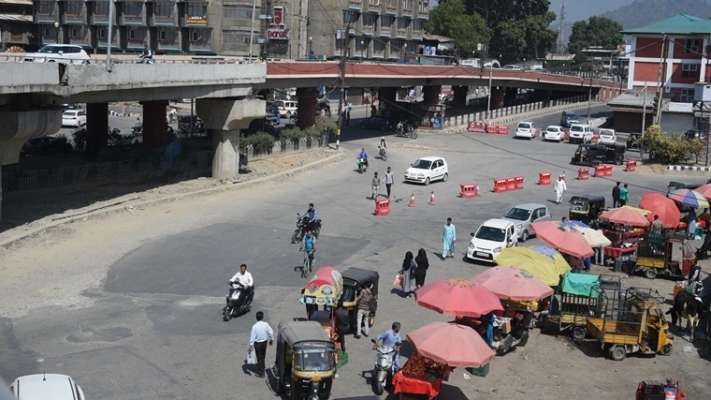 The owner and driver of a Tata Sumo vehicle, Mohammad Qasim, spoke to UNI Urdu, saying that having not been at work for about a month and a half, bank loans increased so much that it became difficult for me to pay. Is. He said, "I have been sitting in the house for the last one and a half months and Somo is also standing in the yard of the house. During this period, he did not earn any money but on the other hand, the debt of the bank has been steadily increasing. It's impossible for me to pay. '
"I have not only become unemployed but now I have become an unnecessary burden on my parents," said Tasduq Ahmed, a sumo driver. He added, "I used to earn a living by doing sumo on a monthly salary but since August 5, public transport is closed and I have been sitting in the house since then, and I have no other work to do. I have become an unnecessary burden on my family too. '
A driver named Mohammad Abbas said, "I used to drive a car and nourish my family, but now I am sitting at home and there is nausea." He said, "I used to ride a small passenger car with my family members, including my elderly parents and two young children, but now because public transport is constantly closed, my family members will have to pay because of the income. There is no other means and the car loan is already heavy, there is no way to borrow more. ' A passenger vehicle agent named Muzaffar Ahmed said, "I used to work as a carriage agent and subsidized the bread, but my employment has also been stopped because of the transportation closure."
"I used to work as an agent at a bus station and earn a living and feed the family, but now because of public transport, my job is closed," he said. The public transport has been missing from the roads since August 5, causing public transport owners to become stuck in a whirlwind of mourning problems.
The administration claims that the situation in the valley is steadily improving, but on the contrary, the State Road Transport Corporation's buses are also missing from the roads. Some of the dozen buses are being used to bring in and transport civil secretariat employees and staff from two hospitals in Srinagar. None of the SRTC's vehicles are available to the general public, causing them serious problems.