Former Bihar chief minister and RJD founder Lalu Prasad Yadav's health is worsening day by day, and his supporters are aware of this. Doctors treating Lalu Prasad in Ranchi, Ranchi, say that at present, Lalu's kidney has gone down by more than 65% and a kidney transplant has become necessary. For Lalu, a married couple from the state of Bihar have come out to help during this difficult time. Husband Parveen Anand and wife Priyanka Anand say they want to see Lalu Prasad alive anytime because a country like his needs the country right now.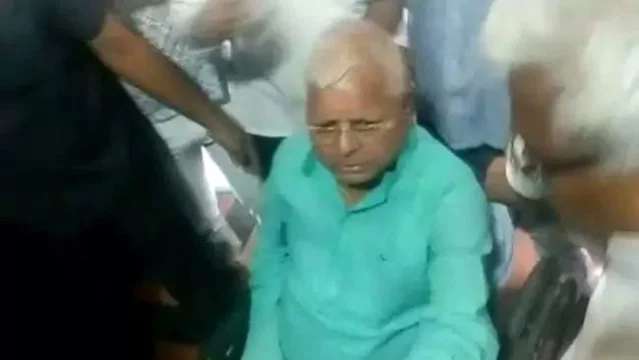 Priyanka and Parveen say that Lalu Prasad is a leader of the poor, the weak and the oppressed. It is very important for Indian politics to survive. That's why we want our kidney to donate to them. The couple also held a press conference at his residence in which he asked to donate his kidney to Lalu Prasad. Priyanka and Parveen say that the country needs a leader like Lalu Prasad right now because the opposition has become too weak. He says that Lalu Yadav will remain then the opposition will remain.
"My kidney should be tested," Priyanka said at the press conference. I wish that if my kidney was found to suit them then we would be willing to give Lalu our kidney. He is the most important person in politics. We will do everything possible to save them. "
It is noteworthy that Lalu Prasad Yadav is serving a sentence in connection with the scam. Currently, their loved ones are disappointed when their kidney is damaged and their worsening nature is revealed. Well, Lalu Yadav has been tortured by several serious diseases. They are dominated by many diseases like blood pressure, diabetes and kidney disease. According to doctors, it is very important to have a kidney transplant. Due to being in jail for a long time and away from active politics, they are not getting along well.
It should be noted that due to Lalu Yadav's deteriorating health, family members including his younger son Tejaswi Yadav also expressed concern over the past days. He said that Lalu's life was in danger in jail. Every Saturday, people go to Ramsay, located in Ranchi to meet the convicted Lalu Yadav. Lalu's health check-up here is done by a special team of doctors.