Petrol price in the national capital Delhi today rose by 29 paise to the highest level of Rs 72.71 per liter since August. This is the biggest uptick since July 6, when the price was suddenly increased due to a two rupee increase in taxes.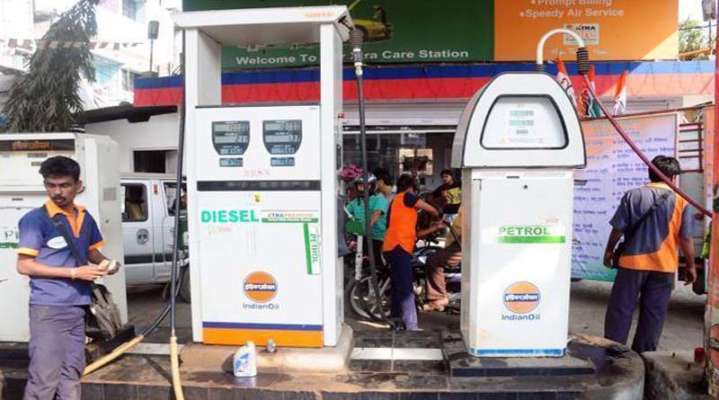 Diesel price in Delhi rose 19 paise to Rs 66.01 a liter, the highest level since July 29.
In the last three days, petrol in the national capital has increased by 68 paise and diesel by 58 paise. Oil marketing companies price them on an average of the last 15 days and therefore prices and prices may continue to rise sharply for some days now.
In Kolkata, petrol was hiked by 29 paise and diesel by 19 paise and was being sold at Rs 75.43 and Rs 68.42 per liter respectively.
In Mumbai, petrol price was hiked by 29 paise to Rs 78.39 and diesel by 20 paise to Rs 69.24 per liter.
Petrol price in Chennai increased by 30 paise and diesel by 20 paise and it reached Rs 75.56 and Rs 69.77 per liter respectively.