New Delhi: The Delhi Minority Commission has sent a notice to UP Central Shiite Waqf Board Chairman Waseem Rizvi over media reports and complaints from some Delhi residents. The complaint was also received that Wasim Rizvi is making or making a film about Hazrat Aisha, the wife of Hazrat Pak. According to the news, he has released a trailer of his film and has made statements about the controversial project. Muslims are very angry with the news of this film. In view of this, Wasim Rizvi was issued a notice by the commission and he will give an explanation regarding the film by October 2.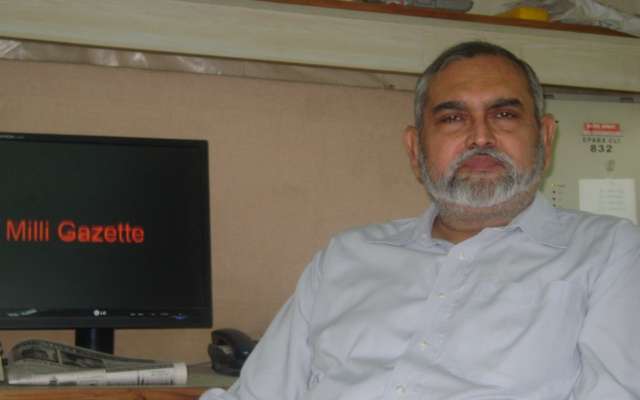 Delhi Minority Commission has asked Waseem Rizvi some questions and has asked him to file his reply. The Chairman of the UP Central Shia Waqf Board has been asked (1) what is the purpose of this project (2) at what stage is the project at present and (3) whether it has obtained permission from the Central Board of Film Certification for the film. Has been, or has been applied for.
Delhi Minority Commission has also ordered Wasim Rizvi to provide the CD with the movie or its trailer. Also provide a copy of the Central Board of Film Certification's permit or request for it, and the name of the writer, researcher and director, etc. along with the script of the film.
The Delhi Minority Commission added in its order that "since it is a sensitive issue, it will provoke the sentiments of millions of Muslims, and may spread mass violence. Also, our country will be dishonored, so as long as this case is registered with the Delhi Minority Commission, the owner of the judicial powers, you will not do any more work on this project. "
Delhi Minority Commission Chairman Dr Zafar ul Islam Khan has also written a letter to the Central Board of Film Certification in connection with the film stating that "the film is a high degree of disgrace which irritates millions of Muslims not only in India." But in many countries of the world, a wave of anger will erupt. This is because the film cannot be made on the wife of the Prophet, but can not even be made a cartoon. If this happens, violence will be spread on our streets. "In the letter, Dr. Zafarul Islam Khan writes," You are requested not to allow this scandalous movie ". The President of the Minority Commission further informed the board in his letter that "if this film is released then we will ban it in Delhi at least".